Our ambition
To offer you the best training or checking experience, in a friendly and professional environment whereby our drive, involvement and knowledge will help you achieve your goals. We are an Approved Training Organization (ATO). Look here for our certificate.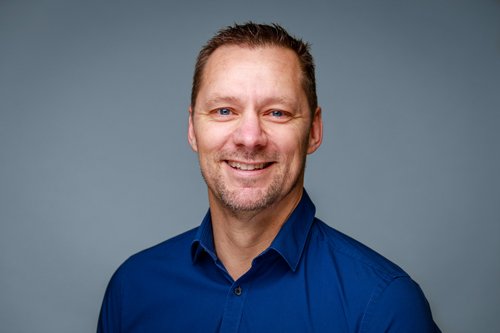 Paul ten Hof
Founder
Accountable Manager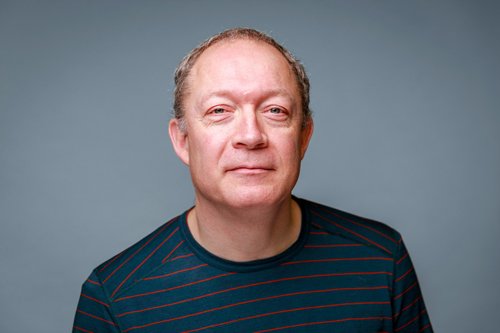 Rob Hol
Founder
Deputy Head of Training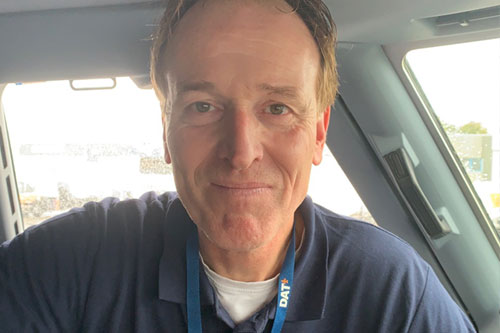 Jos Linders
Head of Training
Captain Embraer 175E1/190E1/195E2
TRI/TRE EMB170 series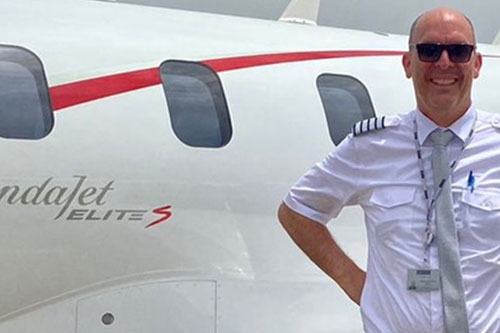 Alex Vogel
Chief Instructor
EMB 170/190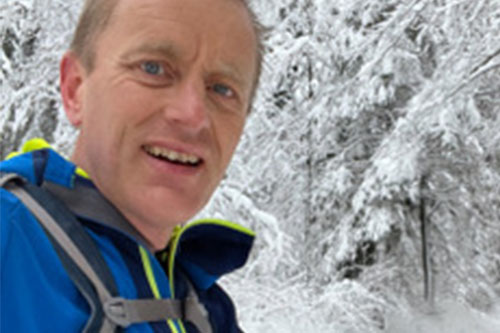 Eelco Hoogvorst
Compliance and
Safety Manager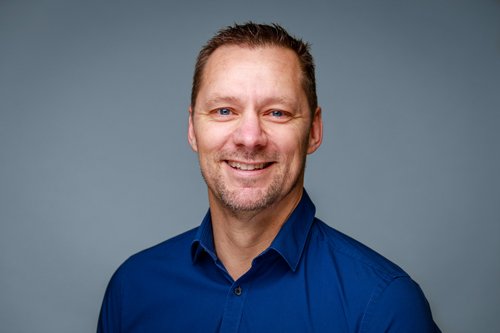 Founder
Accountable Manager
TRI/TRE Embraer 190 TRI/TRE B737 KLM
After graduating from college as a Physical Education teacher, I started my flying career on the P3C Lockheed Orion, flying missions for the Dutch Navy. I had the opportunity to do an exchange tour and go through the Instructor Training in the US Navy. This experience taught me that there is always room for improvement. I decided that training others and making them enthusiastic to improve themselves would be one of my main missions in my professional life. As a civilian pilot I flew long-haul for Martinair as MD11 pilot, short/medium-haul with KLM Cityhopper on the Fokker 70/100 and Embraer 190 and am currently flying on the B737 with KLM. During my time on the Embraer, operating the Embraer 190 for KLM Cityhopper, I soon recognized that the E-Jet is a well-designed and thought-out regional airliner with a bright future. After becoming a (Senior) Instructor and examiner, I gained a large amount of experience in training and checking on the Embraer 170/190. With this experience I decided to start working as a freelance instructor and examiner for FSC Amsterdam, CAE Amsterdam and occasionally for FSI starting already in 2012. Since 2016 I have fulfilled the position of Chief Instructor Embraer 190 for FSC Amsterdam, being responsible for the design and the standardization of the E190 syllabus and associated Typerating Training. This background allows me, together with our team of experienced Embraer instructors and examiners, to give you the best training possible on the Embraer 170/190 and Embraer E2. Being a former semi-professional ice-hockey player, I have always considered myself a team player and therefore my goal with Dutch Aviation Trainers is to make you feel you are part of the team when deciding to train with our team of professional and highly skilled instructors and pilots on the Embraer. Welcome to our team!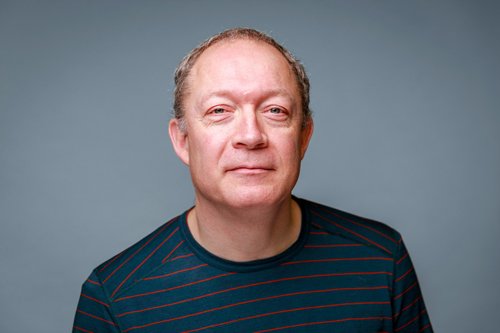 Founder
Deputy Head of Training
Capt. Embraer 190 and 145/Legacy TRI/TRE/LTC Embraer 145/Legacy SFI/SFE Embraer 190 & B767
I am looking forward to embark with you on your journey to master and strengthen your skills on flying the Embraer 170/190 aircraft. My instructor skills started to build in my younger years when I gained extensive experience as a Flight Instructor on small single-engine aircraft, thereby seeing a lot of different students. My instructor experience was further broadened by several years of TRI/TRE experience in several sim centres in Amsterdam and Paris on the Embraer 170/190 series. To see other people grow in their new role when learning new aircraft types to operate on is very rewarding. The ICAO core competencies such as 'workload management', 'leadership and teamwork' and 'application of procedures' are in my view essential to build a better 'situational awareness'. With these competencies as the basic foundation, it is an easy step to enhance your 'aircraft flight path management', both with manual and automatic control. As a pilot, when being at the controls myself, I have seen the long-haul operation with a UK charter airline flying in a worldwide operation.15 years ago I moved on to business aviation where I have flown and have been an instructor on several types of aircraft up to now. Starting this year, I will also operate the B767 as a freelance captain for a Cargo Operator. When I am not in the simulator training with you, or flying, I am fulfilling the job of Training and Operational Manager of a Business Aircraft operator with approximately 10 aircraft. I would be delighted if you choose to join our team to learn more about the Embraer aircraft. I am looking forward to be your sparring partner and training facilitator to bring your flying career to the next level. Welcome to our team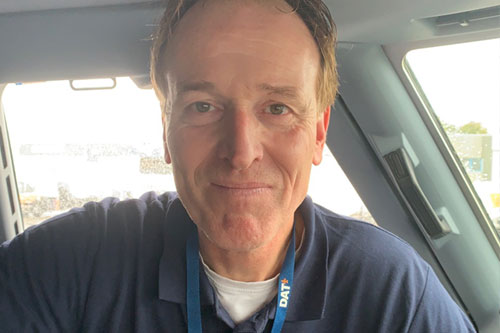 Head of Training
Captain Embraer 175E1/190E1/195E2
TRI/TRE EMB170 series
Started flying in 1994 and had the pleasure and opportunity to fly the B737-300, MD-11 and the B747-400. My first experience in instruction was in General Aviation where I had the opportunity to train a large variety of people with different backgrounds. This created the awareness of the various learning styles and learning preferences of each trainee.
Since 2014 I am an active airline pilot on the Embraer 170 series and since 2016 I am a TRI on the EMB170 series. Flying and instruction is something I enjoy doing and consider this to be a passion of mine. 
Instruction, for me, is very rewarding. Being able to work together and facilitate trainees in their personal development brings great joy and positive energy. Since some time ICAO and EASA introduced Pilot Competences which enables improving candidate and crew performance based on observed behaviour and actions. Using the observable behaviours of these competences will positively help the candidate in their development.
In the end it is all about the candidate and how we as instructors can play an important part in the process of improving the candidate's competences. It is a team effort!
It is an honor to be part of the Dutch Aviation Trainers team of professional, skilled and enthusiastic instructors.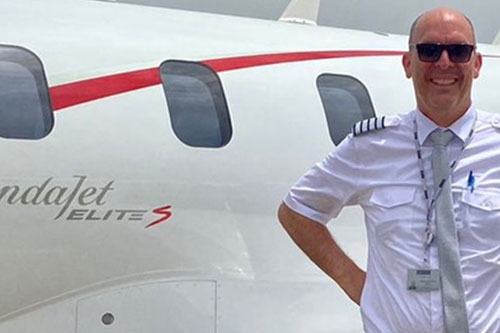 Chief Instructor EMB 170/190
I am "Made in Germany" but born in South Africa…In possession of a Law degree from university but never practiced law because I started flying instead. I completed my flight training in South Africa and Austria in 1998/99. I flew as a First Officer on the Fokker 70/100 at Tyrolean Airways/Austrian in Vienna. Thereafter as a Captain DH8 also in Vienna at OS. I moved on to bigger airplanes for a three-year period, from 2007 until 2010 on the B777 as an FO at Emirates.
At 2010 I decided to leave Emirates and spent 6 months kayaking around the Solomon Islands.
I developed my instructor skills after becoming a SFI in 2011, on the EMB170/190 for Flight Safety International in Singapore. From 2013 I actively started flying the EMB190 as a freelance Captain for Denim Air in Morocco. After that I flew for various companies freelance or on short-term contracts in Europe, Turkey, Libya, Tanzania, Botswana and Myanmar, gaining an extremely valuable amount of experience on the E-jet, having flown all E-jet variants, including the Lineage, as a Capain, Linetrainer and TRI. Currently I am flying the HondaJet as a Line Training Captain in West Africa in addition to my role as the Chief Instructor EMB170/190 at Dutch ATO Services.
The Fokker 70/100 is the best aircraft I've ever flown and that qualifies me as a foreigner to be an instructor at a Dutch ATO!!
Welcome to our team!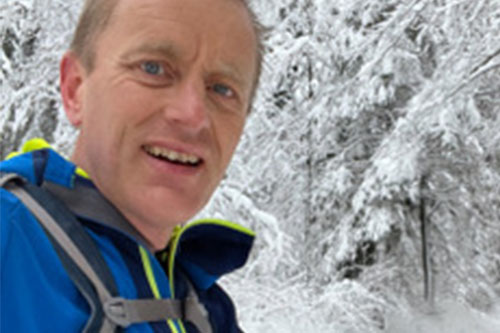 Compliance and Safety Manager
My contribution to DATOS is to make sure DATOS continues to meet the highest standards for a training organization whilst delivering high quality training.
I learned the art of being a trainer on the Fokker 50 aircraft and training ab initio pilots on FNPT trainers. Nowadays I am a current TRI/TRE on the Boeing 737 which gives me great pleasure in  coaching my colleagues in their careers on the Boeing 737.
While I was actively flying the Fokker 50, I also was involved as a flight safety officer for my company evaluating ASR's and conducting investigations into flight safety incidents.
For Dutch Aviation Trainers and DATOS I will combine my experience in the role as a flight safety and compliance monitoring manager. As the compliance monitoring manager I will constantly ask within DATOS the questions: "Do we train according to the EASA standards?" and "How can we improve further?" With my knowledge as TRI/TRE, I am in a position to make well-founded judgments on the implementation of all the national and international rules concerning DATOS.
And if you see anything during your training which raises your eyebrow please let me know! How minor the issue may seem, let me know via compliance@dutchaviationtrainers.com or any other suitable way to contact me, because together we can improve!
Hope to see you at DATOS!
Eelco
Dutch Aviation Trainers delivers the best training services in a friendly environment at a market-based price. With more drive, expertise and custom-fit services.
If you need any help or information contact us by phone or email.
Tel: +31 6 520 31 836 or +31 6 518 33 491